When it comes down to it, there really are only four options you have for content creation if you run a growing business.
You can create the content yourself
You can hire a freelance writer
You can hire a full time content writer
You can hire an agency
There are pros and cons for each option, but for busy business owners the main decision boils down to two options – hiring a writer or an agency.
In this blog post, we will discuss in detail why it's better for you to hire a content agency for your business instead of hiring a full time writer.
Keep reading to learn more.
Hiring a Writer Costs More
There are blog posts, research papers, books, and entire courses at business schools that stress the value of keeping overhead costs down.
Salaries are, for most businesses, one the of the biggest monthly expenses that they have to bear. With writers, this cost isn't cheap.
On average, writers are paid $48,543 annually. Add healthcare, dental, vision, 401K, paid leaves, and other benefits to that amount and you're out of pocket upwards of 50,000 big ones for an average writer.
Good, experienced writers make more than that.
On the other hand, content writing services like ours deliver way more value for a fraction of the cost.
One of our more popular SEO driven content marketing services, Enterprise SEO Content Marketing includes:
2 Press releases
8 Blog posts
8 Articles
3 Infographics
2 Videos
You get all the above and other SEO activities for only $995 a month! You could get a lot more content for that cost if you drop the infographics and videos from the service.
That's just one example.
Let us know what your content requirement is and we'll help you save thousands every month!
Hiring Writers Ain't Easy
Great writers are paid more than other professionals because they've mastered a skill that's hard to develop. The fact that they know they're part of a rare breed makes soliciting their service on a full time basis painful for recruiters.
An increasing percentage of writers are also coming to the realization that they can earn more by working remotely.
Platforms like Upwork make it possible for writers to earn upwards of $75 an hour!
Good luck competing with that! Full time writers that are really savvy are hard to hire.
Training & Development
You're probably the best at what you do, but not everyone has the ability or aptitude to give the right feedback, train, and groom skilled writers.
Behind every successful writer is an amazing editor.
In their pursuit to push content, many businesses rush to hire a full time writer assuming that the writer would be talented enough to edit the copy too. That rarely works.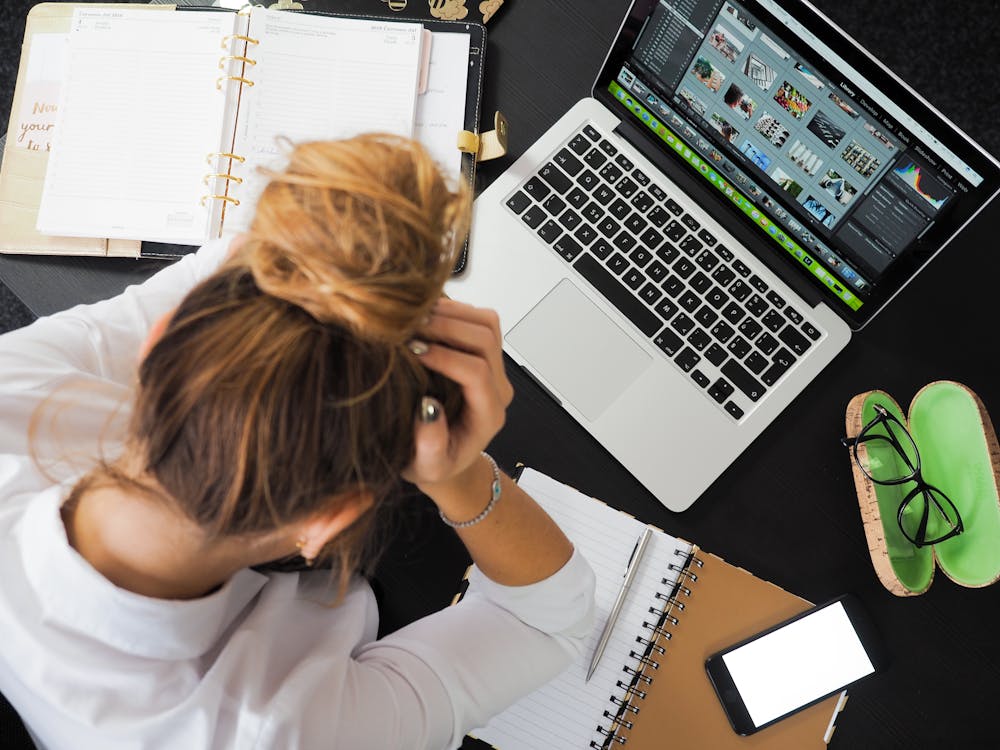 Fitzgerald, Hemingway, Poe, and Dickens – all had at least one editor they coveted.
There are plenty of current day examples too.
The point is that hiring a writer will not solve your content problems. Every write up needs rounds of edits to get to that level.
What you really just need is great content. It doesn't matter where it comes from.
The choice is simple. Hire a writer and an editor or simply hire a content writing company to create content for you.
There Are No Lemon Laws for Employees
Sourcing, screening, interviewing, evaluating, and then finally hiring an employee to fill a role that you're not an expert in is risky business.
Let's assume you run an up and coming real estate firm.
Your expertise in real estate puts you in an advantageous position during interviews. With a couple of technical real estate based questions, you'd be able to evaluate whether or not a candidate is the real deal or not.
If you're particularly good at hiring, you'd also know that it took trial and error to narrow down the questions that work for that position.
Your evaluation process for hiring realtors isn't transferrable to writing positions.
Our advice is to skip hiring altogether.
Our agency has the strategic advantage you lack.
We know what to look for writers, our performance evaluation methodology ensures they continue to learn, the editors in our team QA copy before it's delivered, and we pay great salaries too.
Just tell us what kind of content you need and we'll deliver.
Difference of Opinion on Style
As the boss, you're bound to butt heads with passionate employees sooner or later. In arguments where you're the subject matter expert – you'll get your way if you know you're right.
Dealing with creative writers is a different ball game altogether.
Writers worth their salt take great pride in the copy they create. They also have the tendency to be hypercritical of any negative or constructive feedback they receive.
When you hire Content Development Pros – you hire us, not the writers. Suppose you don't like the tone and writing style of the content we deliver. No problem. We'll go through the content, understand what can be done differently, and then assign the requirement to a writer that will deliver up to your expectations.
Our team has a lot of depth, so we're able to deliver different styles and types of content depending on your preference.
Scalability
Ideally content should be an ongoing process, however, as a business owner you have to prioritize and divert your attention based on a combination of different variables.
Increasing or decreasing content becomes a major issue when you create content in-house.
Let's look at an example.
Suppose you run a business that sells toys and other types of gifts for children. You know that every year, the highest demand for products in your space kicks in right before Black Friday and the momentum carries all the way to Christmas.
To increase sales during the season, you'll have to scale up your content and marketing efforts a couple of months before Black Friday. Then you can probably downsize after Christmas.
There's only so much work that your team would be able to deliver during the peak season. Plus it's not worth the effort to hire someone, train them, and then let them go in a couple of months.
With us, you can scale up or down whenever you want it. More content is no hassle.
Wait… There's more…
Expertise, experience, lightning quick delivery, unlimited revisions, SEO tools…
There are plenty of reasons why you should hire us for content.
Call us toll free today on 877-897-1725 start a live chat and we'll schedule you for a call with one of our content consultants. They'll learn more about your business and will tell you how we can add immense value!