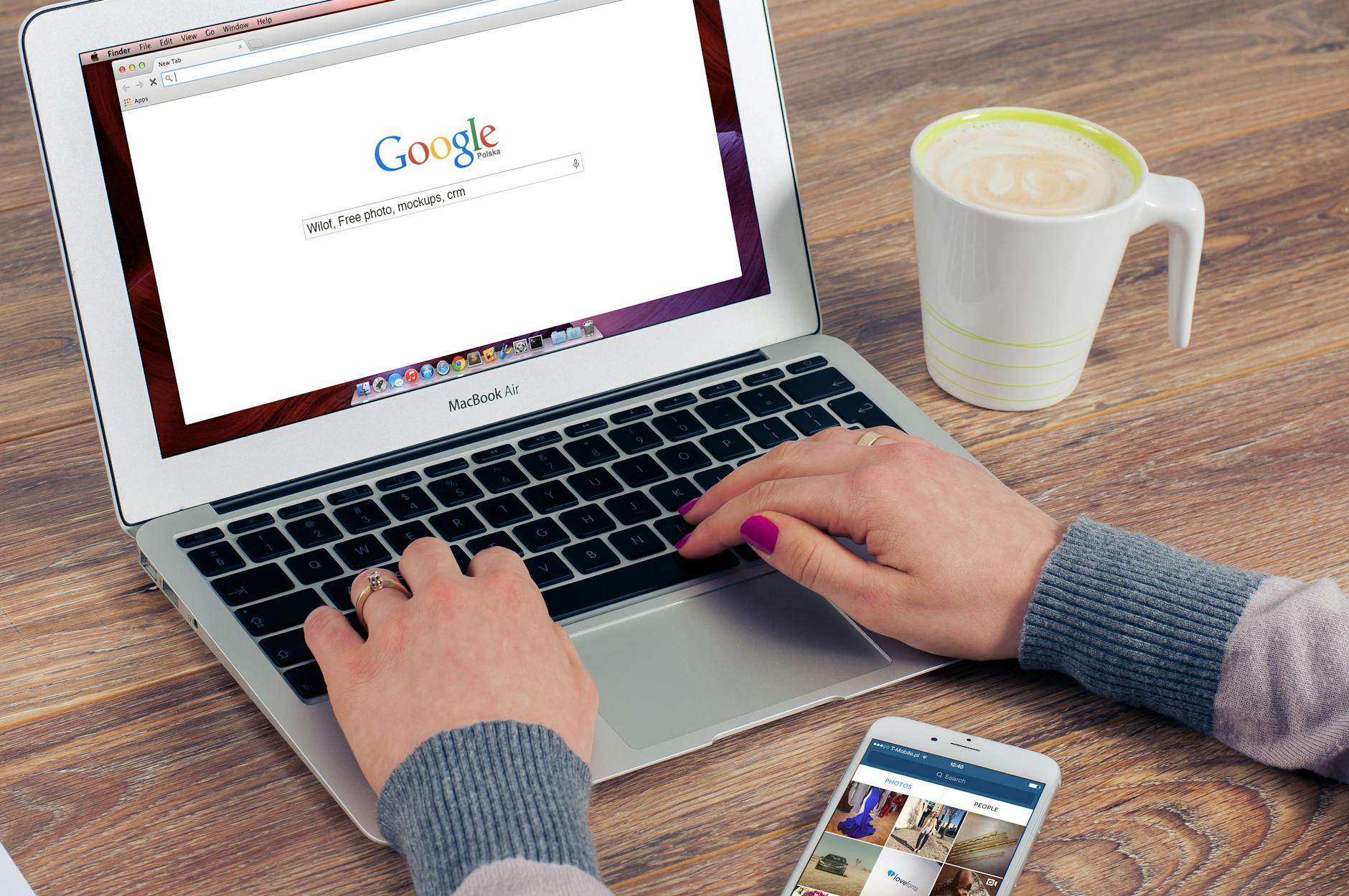 Google Trends is possibly one of the most overlooked tools in content marketing and SEO. Even if you've used it to stay in touch with the trending stories, you probably have no idea how to use it for keyword research.That's right, Google Trends can prove to be a game changer for your SEO strategy.
Like me, most experts bank on complex keyword research tools and campaign planners for SEO content, and Google Trends often flies under the radar.
Surprisingly Google Trends has been around in some form since 2008, yet I discovered how powerful the tool is just last year.
It's pretty great as a standalone, and when combined with other tools – it can help you reach the promised land of SERPs first page.
Before we dive into it, it's important you keep in mind that trends can be misleading. If you're looking for a specific trend that is in your favor, you'll most likely find it even if it's not there.
How to Use Google Trends
Step 1: Capitalize on Trending Searches
It all comes down to your goals and objectives- are you just looking to identify what's trending or do plan to use Google Trends for SEO?
As a business owner looking to build authority in a specific niche, you want to make sure you're publishing blog posts regularly. And what better way to keep your finger on the pulse than Google Trends.
I've made it a habit to check the Trending Search section daily to find the latest stories or subjects that have made the news.
You can access Trending Searches from the left sidebar.
As you click on the Trending Searches, Daily Search Trends open up by default.
There is also the tab on the top for Realtime Search Trends. The rightmost tab can be used to filter the results for countries. So for instance, if you're located in the UK, you want to select the United Kingdom.
Daily Search Trends
Daily Search trends will display a list of the top 20 keywords / trending stories of the day. Skim through these stories to find those that are relevant to you.
As you can see, you also get access to the total search volume and some links to ranking pages for the story.
For more detail, you can click on any of the search terms you find are relevant to you.
On clicking on a result, you get a whole host of related stories.
Now, this is part of your research is important because it allows you to understand the background of the trending keyword.
If, for example, I decided not to check out the why Patricia McCloskey is trending, I could direct my energy on creating content on subject matter that people aren't really interested in reading right now.
Instead, let's study the results and stories that Google Trends shows us. Most links point toward the story of the couple pointing guns at protestors in Saint Louis. You can scroll through the articles and check them out to in detail for more information.
In addition to that, you can also check out where these stories are being published.
This will give you some idea of the kind of competition you'll face to rank for the keyword.
Realtime Search Trends
While the first tab discussed above allows you to capitalize on trending searches, the second tab "Realtime Search Trends" gives you a chance to locate promising trends before they peak.
Each result is accompanied by a list of stories that went live recently.
When you click on any search term, you'll see a graph showing you realtime results of how interest in the story is increasing or dying out.
On the right hand top of the screen, there is also a category filter for this trend. Essentially, you can sub-classify the trending keyword according to your specific niche.
The categories available are quite broad though, and limited to Business, Entertainment, Health, Sci/Tech, Sports and Top Stories.
When selecting a category, there is a good chance that you might not find one relevant to your niche. It's always a good idea to go for something that could be tangentially connected to you.
In any case, you can still use Realtime Search Trends to come up with a content plan; you just have to be a little creative with how you do it.
The Pitfalls of Using Trending Searches
Trending Searches are pretty useful, and if you're lucky or are covering a niche that will often find its way into trending queries – you can hit the jackpot with Step 1.
However, for most niches, Trending Searches alone will not be enough. Your niche might not necessarily be newsworthy. For example, if you're a plumber, there is a very little chance that your targeted search queries will make it to the top of trending searches.
You may happen on the occasional great opportunity, so keep your eyes open for that. But, you'll need to think out of the box to get the most out of Google Trends.
Step 2: Using Google Trends for Keyword Research Using Broader Search Queries
When Step 1 fails, it's time to broaden your search horizons.
By this, I mean check out the Explore section of Google Trends from the left sidebar.
This is the comprehensive part of Google trends, and holds data for all search terms that have any search volume. As long as you have a starting point, you can find some great keyword ideas here.
Enter your main niche keyword into search.
This will open up a graph showing you the search trend for that particular keyword over time.
Go down further for Related Topics and Related Queries tabs for related keywords and ideas for your SEO efforts.
You can use certain filters to further distil the results.
Category / Sub Category Filters for Relevant Results
If you enter your main keyword in search without selecting a category from the filter, Google Trends will search for all search queries that mention the keyword.
I personally find it better to use the category filter, since it makes the search more relevant.
Unlike, The Trending Searches section, you have plenty of options here, ranging from Arts to Real Estate and Travel.
And this is not where the fun ends either. Clicking on any of the categories also opens up a host of subcategories.
Let that sink in for a second.
What this functionality does is that it allows you to get creative with your main keyword and find highly relevant keywords for your niche.
This is a truly one-of-a-kind feature that if used correctly can get you quick results.
You must try and experiment with different variations of your keyword and use the category / sub-category filter to get ideas.
Time Range Filter
You can also filter results according to time range. Default searches start with a 12-month range, but there are plenty of options you can choose from including a custom range option.
Data goes as far back as 2004, so your research can be quite extensive if you want it to be.
Step 3: Optimize Search for Regional and Local Audiences
When creating content for SEO, you want to make your content is as geo-specific as possible. Search engines like this, and well, not every keyword is popular around the word.
You can find the Interest by Subregion data right below the Interest Over Time section in Explore.
If you select Worldwide from the location filter, the Interest by Subregion section will show interest for that search term from all countries across the world.
Each country on the map is clickable, and will further open up data for subregions.
There will always be more interest in certain keywords in some parts of the world or even a country compared to others.
Take the Google Trends data for political leaders in the US for example.
Donald Trump gets the most searches in the traditional Red states like Maine and Massachusetts, while Joe Biden's following is mostly in states like Delaware and Vermont.
The feature is also useful for businesses whose physical location is irrelevant, but that want to promote location-dependent services.
Taking the example of comfortable shoes from before and building on it; let's say you're an online seller of shoes. If your unique selling point is comfortable shoes, Google Trends tells us that you should be targeting retailers in New York, Alabama or Mississippi.
Now depending on your geographical location and other business considerations,Google Trends for regional search can help you target your marketing efforts to one of regions most interested in your services.
Step 4: Using Interest Over Time to Adjust for Seasonal Trends
Goes without saying, but some products and services are more in demand at certain times of the year.
For example, Christmas decorations become hot sellers before the Holiday season, while sunscreens increase in demand in summers.
However, there are certain trends that aren't all that obvious and will only become so if you keep an eye on Google Trends data. The majority of successful digital marketers use Google Trends for market research, to identify time specific increases in demand as well as to preemptively create strategies for seasonal drops in demand.
Let me show you what I mean by deciphering the 5-year data for comfortable shoes.
Let's ignore data for 2020, since it's evidently skewed due to the Covid-19 pandemic.
Other than that you'll notice:
The search volume for comfortable shoes is growing steadily over the years.
Demand seems to spike in March / April and then again in August / September every year.
These months coincide with Spring and Autumn in the US, which goes to show that people are looking for comfortable shoes in these seasons – possibly because of an increase of outdoor activity.
You can use this information to your advantage by advertising or ramping up your marketing efforts in these months.
This the time that potential customers will be online looking to inform themselves before making buying decisions.
Capitalize on these searches by publishing all sorts of informative blog posts, articles and guides. Of course, we here at Content Development Pros would love to help with your content writing needs.
Also take this opportunity to audit and optimize existing content for season-specific search terms. Do this a few months in advance, because search engines take time to index and rank pages.
If you leave it to the last minute, by the time the changes are registered, there is a good chance, the season would be over.
Step 5: Create Your Content Promotion Strategy
When you look up a term on Google Trends, you will get data for web searches. But that's not the only data it stores or shows.
Where does Google Trend data come from?
Web Search
Google Image Search
Google News
Google Shopping
YouTube
You can use the data filter to help understand where users are mostly searching for your keywords. These Google keyword trends offer essential information that'll dictate your content creation / promotion strategy.
So for example, if Youtube has greater search volume for a certain keyword, writing blog posts on that subject might not be the best approach. Likewise, if Google Images shows good results, then perhaps an infographic or custom image is the need of the hour.
Of course, there is no harm in doubling down on the content platforms you're using. If a topic feels like it would do well as an infographic and a news article – go with both.
Your keyword research when combined with the right platform will maximize traction, so use this feature wisely.
Using Google Trends to Verify Your Keyword Research from Other Sources
There is an inherent problem in regular keyword tools. This is something that I only realized was a problem once I started using Google Trends for my keyword research.
Most times, Google Trends would help vet my keyword research from other tools, and give me direction for my content creation strategy. Then there were times when Google Trends busted my keyword research wide open and I had to start from scratch.
I'm sure you're confused as to how that could happen.
Let me explain.
The search volumes displayed by keyword research tools are based on averages.
So, if I were to search for a popular news event that happened in January 2020, I might still get a healthy search volume in July 2020.
While the truth is that interest in that story has probably died down to the point that it's non-existent by then.
On top of that, most tools don't update their databases in real time, which means you're always going to miss out on the hottest trending searches on any given day.
Google Trends is a godsend here, especially if you use it in combination with other research tools. It'll help you weed out those red herrings right at the start.
Once you have mastered the art of using Google Trends for keyword research, all you need is high quality content to get noticed!
Using Google Trends to Keep Your Content Fresh
Picture the scene – you've written a 3000-word blog post on a topic that gave a lot of value to your readers. It got a good amount of hits and did quite well in the Google rankings, too. The problem? That blog post was written in 2019!
Now, you want to write another blog post on the same topic (that topic is trending again) – what are you going to do? Write another 3000-word blog post from scratch?
Of course not! You add new information to the blog post from 2019, get rid of the outdated content, and then republish that blog post. This is known as keeping content "fresh."
This is where Google Trends comes in. You can use the "interest over time" graph to determine when a particular topic will trend in the year. Let's say that keyword you were ranking for was "How to keep your content fresh," and you notice that it starts to trend every year around November. When October rolls around, you know you have to revisit that "How to Keep Your Content Fresh" blog post to make it more relevant and republish it.
If you keep doing this for your top-performing blog posts and articles, you'll be able to push them (or keep them) at the top of the rankings, thus increasing their reach and viewability.
Tips for Using Google Trends for SEO
With its diverse range of tools and one click actionable insights,using Google Trendsfor yourSEO strategycan optimize it for success. Here's how you can use it for SEO.
1. Be Wary of Popularity Spikes
This ties into the last step of my Google Trends step-by step guide.
You cannot let short-terms spikes in searches for keywords fool you into focusing on them, especially once the popularity is done for.
There is an innate problem in averages, especially when it comes to data that can fluctuate drastically over time.
As an intelligent Google Trends user, make sure you don't fall for the honey-trap keyword.
2. Understand What You're Searching For
Another consideration to keep in mind about Google Trends is that it will often feed into your beliefs.
It is crucial that you collect all the data and study it impartially before jumping to conclusions.
Let's take the example of comfortable shoes again.
If you were to look at the data of the last 12 months, you would think that the popularity of the term is falling. But that's far from the truth when you observe the trend of the past 5 years.
The general trend is rising, and the recent fall is because of the off-season, and then the popular season coinciding with the pandemic outbreak.
Always look at the complete picture.
3. Using Year in Search
You can select Year in Search to get top trends in a variety of categories for that year.
This feature is different than trends, and shows trending subjects in terms of what people are watching.
In 2019, for example, the top trending singer was R. Kelly, movie was Avengers: Endgame and Outfit Ideas was EGirl Outfit.
When you dive a little deeper, you'll find out all sorts of interesting trends. Again, context is everything here.
Avengers was popular because it was the most highly anticipated movie of the year if not decade, while R. Kelly topped the charts for different reasons altogether.
4.Use Google Trends Compare to See What Your Competitors Are Doing
Using the Google Trends Compare feature, you can even see how your competitors are doing in the rankings, which will give you an idea of where you are in your particular niche in the market. If they're doing better than you at any point in time, you'll be able to do your research to determine why that's so.
Let's take an example of Coca Cola and Pepsi – two competing soft drink brands.
As we can see, for most of 2020, the two were pretty neck and neck with each other with a spike for Pepsi and a spike for Coke at certain points in the year. However, in July 2020, Coca Cola experienced a surge in searches. This could be directly linked to the brand deciding to stop all their social media activity in support of the anti-racism movement that took place in the United States (and all over the world, for that matter).
Making good use of this feature can help you understand what you need to do to get ahead of your competitors. Google Trends Compare allows you to find niches to compare up to 5 search terms, so you have a lot of work with when comparing search traffic.
FAQs
What Does 100 Mean in Google Trends Regional Search?
100 represents the peak popularity of a term in a selected region and time. So for example, if Washington State shows 100 and Missouri shows 50, it means the search term is most popular in Washington and half as popular in Missouri. This works as a ratio for search volumes.
How Is Google Trends Adjusted for Regional Searches?
Google trends data is normalized by dividing each data point with total searches for the selected region and time range. Of course, if this adjustment isn't made, regions with the highest search volume overall would always be top.
The data is then projected on a scale of 0-100.
What Does Breakout Mean in Google Trends?
Whenever a keyword's search volume grows by 5000%, the percentage growth is replaced by the term Breakout in Google Trends. Such keywords usually spike for a very short amount of time, and you need to act on them as soon as possible.
How Accurate is Google Trends?
Google Trends data is very accurate and up-to-date, but as mentioned before, there is always the risk of it being misinterpreted. So in cases where you find that you've been let down by data collected from Trends, it's best to always revisit your understanding of the tool and your approach. Our Google Trends guide can certainly help in that regard.
How Do I Embed Google Trends on My Website?
You can also embed Google Trends on your website using the embed button. You'll be given an HTML code snippet that can be copied on to your site.
To Conclude
Google Trends is certainly not the easiest tool to use, but the gains of going through the steps I've mentioned above are worth the effort.
This is especially true if your business niche is subject to changing trends. Even if not, with some practice, you can really make Google Trends work in your favor.
Let me end with this.
Using Google Trends doesn't mean that you should stop using other keyword tools. In fact, you should do your primary keyword research on tools made for the purpose. Once you have a working list of target keywords, use Google Trends to find more insights, polish the list and weed out unworthy keywords.
That's how I do it.
Struggling to get your content to rank? Why not let experts handle it for you? Check out our article writing services to get quality, search engine optimized content.