Want to learn how people make money by blogging?
Starting a blog is easy. Making money through it isn't that simple.
It takes time, effort, and the right strategy to build your blog into a money making machine. In the process, you can generate a nice passive income.
Already have a great blog?
You can skip to step 7.
If you don't, you have to start from step 1.
In this blog, you will learn all about how bloggers make money.
1. Choose a Niche
Zeroing in on the right niche is the first factor that will determine the success and profitability of your blog.
Think about it this way, a business may have an amazing product and they've worked hard to produce, but it is not going to generate any money (let alone profits) if no one wants to buy it.
You may follow all the right tactics of how to write a great blog post, but you will still fail if you've chosen the wrong niche.
It is important to choose a niche and a topic that you are extremely interested in. Writing about something that you don't really love is going to reflect in your writing.
Don't start a blog about something that you don't love. It takes a couple of months before a blog picks up traction and you're bound to lose interest and will run out of ideas if you don't love what you're writing about.
Creating consistent content for your audience is necessary to be successful in the blogging world. And for that, you must choose a niche that you are yourself interested in.
Moreover, it takes time to start seeing the results of blogging. You are not going to make a million dollars in just a month.
How Long Does It Take to Make Money By Blogging?
Our advice: Don't quit your job just yet!
It takes time and effort to build and maintain a blog. You may have to wait for months before you start seeing any income from blogging. If you are a new blogger, it takes an average of at least 3-6 months for your blog to make a decent passive income.
If you want a consistent full-time income, you may have to spend 1-2 years on your blog.
While there are always exceptions, this is generally the amount of time you need to give to your blog to make serious money from it.
There are bloggers that start making money from day one, but please don't go in with the pretense that you'll start making a full-time income from it within a month because that's not usually the case. There's too much to build and too much to learn before you begin to generate a revenue stream from your blog.
The silver lining through it that the revenue from blogs usually goes up with time. That is, of course, unless you stop blogging.
How long does a blog take to make money? Give your blog time and continue adding quality content to it. You will start seeing results soon enough.
Types of Blogs that Make Money
If you want to earn money through blogging, then you must choose a revenue-generating niche from the get-go. It's easier to monetize your blog in some niches than it is in others. Pick a niche that you think has a wide audience and many popular topics to work on.
Not sure which niche to pick? Here is a list of the blog niches or types of blogs that make money.
Health and Wellness
What makes this a great and lucrative niche is that you have a global audience. People all over the world are looking for health and wellness advice. If you establish yourself in this niche, you can earn a handsome amount of money through blogging.
Easy Living Today is a health and wellness blog run by Jessica. She is a mom, and the blog is all about living a healthy life and eating right.
She writes about food recipes, fitness tips and hacks, parenting hacks, vacations, and lifestyle. While her target audience is other moms, her blog generates a lot of traffic from health-conscious women all over the world.
Jessica makes up to $20,000/month with her blog – which is huge.
Personal Finance
Many people search for 'how to make money,' and personal finance is one of the main things that come to their mind. Personal finance is another lucrative blogging niche that can help you make money.
Michelle Gardner is one of the biggest bloggers in this field. Her blog, 'Making Sense of Cents' has more than 300,000 monthly readers.
She not only gives advice on managing personal finances but also talks about her month-to-month income, where it came from and how it was spent or saved. She also offers an affiliate marketing course that can help you learn how to make money from blogging.
Lifestyle
This niche is very broad. You will see a number of lifestyle bloggers around you on different social media sites, and many of them are making huge sums of money. While you don't have to limit yourself to one thing when you are a lifestyle blogger, you should know what you are talking about.
Chasing Foxes is one of the most successful lifestyle blogs out there.
It is run by Silas and Grace, who are travel enthusiasts. The blog started in 2016, and in only 4 years, they are making enough money to finance their full-time travel. They talk about lifestyle, money, style, travel, food, and how to blog.
Parenting & Mom Blogs
A number of mommy bloggers are killing it online these days. Parenting and mom blogging is another lucrative blogging niche. Many bloggers go a bit broad and talk about different personal experiences, parenting issues, and even personal issues such as postpartum depression.
Mommy on Purpose is a successful blog in this niche. Run by Carly, the blog is all about mommy tips, life with kids, life at home, family finances, and how to start a blog.
Her blogs are very popular among new moms as well as women who have been moms for some time now. Her wide range of topics has something to learn for every mommy out there.
Food
Another great niche to make money by blogging is food. Everyone eats, and that is what makes this niche so lucrative. Do keep in mind though, that the more popular the niche, the more saturated it will be.
You will have to offer something that not many food bloggers are offering to stand out in this niche.
Pinch of Yum is one of the most successful food blogs out there. It is run by Lindsay and her husband Bjork.
The couple started in 2011 and published their income and traffic reports each month from September 2011 to February 2017. These reports show how lucrative food blogging niche is.
This is not all. Other niches such as beauty and fashion, technology, travel, how to make money, and personal development are also some of the most lucrative niches out there.
Simply put, you must choose a lucrative niche if you want your blog to be successful and profitable. You can only make money blogging if you are offering your readers something that they are interested in.
Choose the niche you want to target carefully. Think about its popularity and profitability. This will set the foundation of a successful blog and help you make money through it.
2. Get an Impactful Domain (Blog) Name
Take your time choosing the domain name for your blog because you will most likely be stuck with this name for the rest of the blog's life.
Don't pick the name first and then try to get the domain because A LOT of the best domains are available only if you pay upwards of
While your domain hosting provider may be changed from time to time, the domain name will remain the same.
We say that you'll be stuck with this domain name because changing it will mean starting from zero all over again. This is a bad idea, especially when your blog is established and getting good traffic. Your search engine ranking will drop to '0,' and you will have to build it up again. The bottom line is, pick a good domain name from the start to avoid these issues.
Choose a domain name that has keywords.
For example, if your blog offers fitness advice then thefitlife.com is a better domain than ironjunkie.com.
Here are some of the benefits you can reap if you choose a domain name that is well thought out.
It makes your blog easier to reach. A domain with keywords is easier to find on search engines. For instance, someone who remembers a little from your blog can easily look you up and find you instantly.
It shows the search engine and your visitors how serious you are about your blog. You are not just starting a blog but also securing it with a domain that's dedicated to a niche.
It helps with your blog's SEO.
How to Pick the Right Domain Name
Here are some tips that can help you pick the right domain name.
· Use Keywords
You can use keywords in your domain name that best describe your blog. A good domain name is one that exactly describes what your blog is all about. The visitor should get an idea about what the blog is about just by looking at the domain name. For example, if you make jewelry, you can get a domain name like buyjewelry.com, or howtomakejewelry.com.
An example of a name you don't want for your jewelry blog would be joojoo.com.
· Easy to Remember
Choose a domain name that is easy to remember. If first-time visitors like your content, they will undoubtedly want to visit you again. However, you are at risk of losing potential visitors if they can't recall your domain name. Also, a simple and easy to remember domain name will make it easier to promote and market your blog through word of mouth.
· Keep It Short
Don't pick domain names that are too long. Keep it simple and short and it will be easier to remember. While it is not easy to get short domain names these days, you must not pick a super long name. For example, dontchoosetoolongdomainnames.com.
Long domain names are not only confusing but can also be easily mistyped by visitors.
· Don't Use Hyphens
Some blog owners really like a blog domain name but can't get that domain because it's already taken. An option to consider is using a variation of that domain with hyphens. For example, mydomainname.com can be changed to my-domain-name.com.
From the outset, this might seem like a good move. But it's not. Why? Because your audience might be impervious to the hyphens and may go to the mydomainname.com instead of your blog.
· Get the Domain Name Extensions
Always aim to get the .com domain extension as it is the most popular. It is also the most widely accepted name extension.
When someone thinks of a website, the first thing they picture is domainname.com.
When you do purchase your domain, you should try to bundle the domain with other extensions. Get domainname.org, domainname.net, and whatever one's are the most obvious one's if your budget allows it. If it doesn't, keep that thought in mind and purchase them when you can.
Once your blog starts performing well, you'll notice others try to replicate your success and they will even piggyback off your brand. If you don't, someone else will purchase domainname.net and try to siphon your viewers.
Things to Keep in Mind When Choosing a Domain Name
Here are some things you should be aware of when choosing a domain name for your blog.
· Legal Conflicts
Spend a little bit of time before finalizing your domain name to see if it is used by a potential established rival and or evaluating your strategy.
A blog domain called whydellcomputersareawesome.com won't have issues, but be ready to lawyer up and fight defamation cases if your domain is dellcomputersaretheworst.com.
· Beware of Scammers
Always buy your domain name from credible sources. There are a lot of scammers out there that you should be aware of. Choose a domain name service that is a part of the Internet Corporation for Assigned Names and Numbers list.
Here are the top domain name registrars you can choose from.
3. Pick a Hosting Service
Your hosting builds the entire foundation of your blog. If the hosting goes down, so does your blog. If it doesn't offer the features you need, you will only end up getting frustrated and stressed. If it is too slow, you will lose visitors.
Choosing the right hosting provider for your blog is essential if you want to make it successful.
Spend some time and do your research before choosing a hosting service.
Things to Look for When Choosing a Hosting Service
Here are some important things to consider when choosing a hosting service.
· Ease of Use
Some hosting services are perfect for super complex websites that require multiple payment options and real-time product inventory databases.
You don't need any of that fancy stuff when you're starting out.
If you're just starting out, we recommend you build a WordPress website and get hosting that's specific for WordPress.
· SSL Certificates
If you have a technical background and plan on setting up a blog that has several revenue streams then you should prioritize on selecting a web hosting service that is safe and secure. This is all the more important if you plan to collect credit card information or other personal data of your visitors.
Choose a web hosting service that offers SSL Certificates. These certificates help encrypt data. People are also more comfortable visiting sites that come with SSL certificates. Websites that are secure have a URL that starts with https.
Google prefers https sites over HTTP sites.
· Cost
Cost is a major consideration when choosing a hosting service. Opting for a shared hosting service will not cost you more than $20 a month. However, dedicated and Virtual Private Seller hosting will cost more. Choose a service that fits into your budget.
· Customer Service
Choose a hosting service that has great customer service. Since you are just starting your blog, you will need help and will run into a number of issues. Customer service is very important in these cases.
Best Hosting Services
Here is a list of the best blog hosting services that you can choose from.
4. Study Your Competition
You cannot wrote a blog for money and be successful at it in blogging unless you know who your competitors are and what they are doing to make money.
You might feel like you are the only person with a unique idea in mind, but there will be many more out there who are pursuing the same goals.
How do you find out about them?
It's simple!
Run a quick Google search, and you will see how many people think like you.
For example, if someone is starting a knitting blog, type knitting blogs in the Google search bar, and you will see how many other knitting blogs are already out there.
There are 26 million results! That seems like a lot – but it really isn't.
You can still be super successful in this niche.
Don't be afraid to enter a niche even if there are other big players already out there making money. You can be one of them if you follow the right strategies and give your blog the time and effort it needs.
You must also learn how to play with SEO and keywords to bring your blog to the top of the search engine rankings. There are some great SEO and keyword tips that we will discuss later in this blog which will help you target the right keywords and improve your ranking.
How Are Your Competitors Making Money?
If you want to monetize your blog, you must see first how your competitors are making money. Take a look at the top performers in your niche and find out how frequently they post. Scrutinize their social media handles and see what they are offering there.
Are they a part of any affiliate marketing programs?
Find out which ones.
Learn from your competitors. Many of them have already done the hard work, and you can always learn something beneficial from them. Read their stories and find out how they started and what got them here.
You don't have to copy any of what they are doing, but you should learn from the best of their strategies and apply it on your blog. If it's working for them, it will work for you. When you are starting a blog, you must be open to a 'trial and error' approach. Since you are new, you will learn with experience.
Don't limit yourself to just the basics. Be brave and try new things. You never know what will work out for you.
5. Learn SEO
An important step in writing a blog and making money is grasping the basics of SEO.
Search Engine Optimization helps you increase the quality and quantity of traffic to your blog through organic search engine results. Only search engine optimized blogs are able to generate lots of traffic and subsequently help you earn money through blogging.
Your blog is only as successful as the traffic it gets. And you need SEO to get traffic to your blogs.
Here are some benefits of SEO for your blog:
It increases your visibility
It gets you traffic
It makes it easier to rank for specific keywords
You must learn the basics of SEO if you wish to be successful in your blogging journey. Various free and paid SEO courses can help you dive into the many aspects of SEO.
SEO is a complex set of techniques and methodologies that helps fine-tune your content according to the requirements of the search engines.
Here are some of the most popular free and paid SEO courses that you can learn from and improve the visibility and traffic of your blog.
Popular Free and Paid SEO Courses
· SEMrush Academy
SEMrush, one of the leaders in providing tools for SEO, also has a learning center – SEMrush Academy. Here, you can find courses related to SEP, PPC, content marketing, and SEM. The SEO courses are totally free, and you can learn a lot, from the basics to advanced level SEO with these courses.
· Udemy
Udemy offers different SEO training courses that can help you rank #1 on Google. It also enables you to bring more organic traffic to your website from different search engines. People from all over the world have taken their SEO courses and have improved their search engine rankings.
· Yoast Academy
Yoast also offers online SEO courses that can help you improve your search engine rankings. These training courses are updated and complete and are great for beginners. If you are beginner, try their free course for beginners. The prices vary from course to course.
· HubSpot SEO Crash Course
HubSpot also offers a mini crash course for the people who want to learn basic SEO. By the end of this training, you will be able to identify the best keywords for your blog. You will also learn on-page and off-page SEO in addition to many other fundamental SEO practices.
Choosing the Right Keywords
One of the main factors that determine the rank of your blog on Google is the keywords you target. For example, if you are starting a travel blog, using generic keywords like travel will not help. You have to choose specific keywords like 'backpacking' to get the attention of the search engine and your audience.
Learn how to choose the right keywords and use them in your blogs.
Free Keyword Research Tools to Use
Here are some awesome and free keyword research tools that you can use to find the best keywords for your blogs.
· Google Keyword Planner
Google Keyword Planner is not only great for new blogs but also works well once you grow and start producing more content. It is easy to use and will give you results directly from Google.
· UberSuggest
Use tools like UberSuggest to find out how well your keyword will perform online.
6. Start Blogging Writing
Once you have chosen the keywords you want to target, start writing.
Write about the topics that interest you and your readers. Create interesting and easy-to-read posts that keep the readers hooked until the end. Give them something that they are happy to read and want to know more about.
You must create quality content and make it consistent.
Create quality blog posts and grow your reader base. Mix and match the length of various posts.
Not sure about the optimal length of the post?
We created a detailed guide on how long should a blog post be that you can check out.
When you start seeing some money from your blogs, you can then scale up. Increase the frequency of your blogs or target more categories. For example, if you have a travel blog, add a section for food or things to do in various cities.
It can become difficult to manage all the research and writing when you scale. If you are not sure that you will be able to produce consistent, high-quality content, then it's best to hire a professional blog writing service.
Editing
Once you have written your blog, make sure you proofread and edit it. You must never publish a blog that hasn't gone through the step of editing.
Use online proofreading and editing tools like Grammarly, WhiteSmoke, Hemmingway, or Ginger. These online tools point out grammatical, style, punctuation, and structure errors in your blog.
You can then correct these mistakes before you go on to the next step, which is formatting.
Formatting
Formatting of your blog is very important. No one likes to read big chunks of text with no heading or lists. It only looks like a huge pile of content that's too overwhelming for the readers. You must make the text as readable as possible by formatting it the right way.
Add headlines, bullets, and lists in your content. Keep the sentences and paragraphs short. Paragraphs that are too long are not good for readability.
Most new bloggers are very critical of their writing.
While that's a good thing to be, being too critical will result in too much back and forth.
Don't be afraid to write.
Pick your blog topic and start writing. It will take some time to get used to the writing process if you have never written a blog before. But don't think you cannot do it. Formatting can make a lot of difference in how your readers read your blog.
Make the important points stand out by creating bulleted lists. Bold or italicize the words that you want to lay emphasis on. Use headings when you change the subject. Most readers like to skim through a blog post before they start reading it. Give them enough things of interest while skimming that they actually decide to read your blog post.
Images
Adding images to your blog breathes life into it. A blog without images is plain boring. Images also attract visitors when they first come to your website. You can use different free and paid image sources to get these images. Make sure the images you use are not copyright protected.
Some tools you can use to source images include:
All of these websites offer free and stock images. While free images work fine for most new bloggers, you may want to purchase a plan to get access to stock images. Stock images are paid, and hence, are of high quality. You will also find images more related to your content.
Publishing
When you are done with all these steps, it's time to publish the blog. There are many blog publishing platforms that you can choose from. Here's a list of them:
Before you publish your blog, make sure you run it through Yoast to check the readability and SEO score. Make improvements, where you can, to improve the chances of a better ranking for your blog.
Now that you have the right setup, you can start making money through your blog. While it is not a 'get rich quick' thing, you can make enough money to get by if you do it right.
Here are some ways that you can monetize your blog.
7. Ads
One of the most common and basic ways of making money through blogging is to place ads on your website.
Google AdSense is the most popular platforms for these types of ads. It allows websites to display images, text, interactive media, or video advertisements based on the site's audience and content. All of these ads are sorted, administered, and maintained by Google itself.
You don't even have to be in direct contact with the advertisers. Google chooses and suggests ads that are relevant to your content, and all you have to do is place a banner on your site.
There are some eligibility checkers to pass before you can apply for Google's Adsense program.
Your blog should have high-quality content
There should be a privacy policy page on the blog
The blog should have at least 20 or more, 600+ words published posts
You should be 18 or older
Your site should adhere to Google AdSense policies
You will make money when your viewers click on the ads that are posted via AdSense.
You can choose from two types of ads on Adsense.
PPC/CPC Ads
Pay Per Click or Cost Per Click ads are a popular choice for bloggers. These ads are usually banners that can be placed on the sidebar or your content. You are paid every time a reader clicks on any of these ads.
CPM Ads
Cost Per 1,000 Impression ads is also popular among bloggers. These ads give you a fixed amount of money based on the number of people who view your ad.
You can also try other advertisement platforms like Media.net, Chitika, and Infolinks.
8. Affiliate Marketing
Another popular way of making money through your blog is to include affiliate links in your content. We recommend you check out this post if you want to find out about what kind of content is suited for affiliate marketing.
Affiliate marketing is a way to earn money through your blogs in the form of commissions. You become an affiliate for a business and help them boost their sales or the traffic to their website. They give you a commission for the sales or traffic that comes from your site.
A unique code is given to the bloggers, and the business then tracks the traffic generated through you to their site. This affiliate link can be included on your website, or you can simply include it in your blog content. You can also use banner ads to entice more viewers and readers to go to their business site.
There are two ways to utilize affiliate marketing. You can either create a private partnership with businesses and advertisers or through popular affiliate programs and platforms.
Creating private partnerships is only possible when you have enough traffic, and people in the industry know you.
This can take a lot of time.
The best way to make money blogging is to join popular affiliate programs.
How do you find these programs?
It's simple!
Just run a Google search, and you will find a list of the best affiliate programs for your niche. For example, if you run a beauty blog, search for affiliate programs for beauty bloggers. You will get a list of the best programs.
Choose the one that you are eligible for and that suits you the best.
Popular Affiliate Programs and Platforms
· ShareASale
ShareASale is one of the most popular affiliate marketing websites. It's been around for over 18 years and works with around 4,000 merchants. It is well-known for its quality customer support, transparency, and honesty. It is one of the most trusted names in the world of affiliate marketing.
Content Development Pros also has an affiliate program. Our affiliates earn a commission on all the sales that come through their affiliate links.
Here's a glimpse of how much one of our affiliates is making through commissions on ShareASale.
Sign up for our affiliate program and start earning a great passive income!
· Amazon Associate
Amazon Associates is one of the most widely used affiliate marketing platforms out there. You can earn up to 10% commission by becoming an affiliate of one of the most trusted e-commerce leaders. All you have to do is sign up, advertise, and start earning.
· Clickbank
Clickbank is another popular affiliate marketing website that's been around for 20 years. It offers high commissions and is popular for its on-time payments. Clickbank has over 200 million customers.
· CJ Affiliate by Conversant
CJ Affiliate is one of the biggest players in the affiliate marketing industry. It works with international brands all over the world. The platform is simple to understand and easy to navigate. CJ Affiliate is free to sign up, and millions of affiliate marketers use this platform for affiliate marketing.
9. Website Flipping
Website flipping is also a great way to earn money through blogging. It works just like property flipping and is the buying and selling of websites.
You can buy an existing website which has been dormant for some time, improve upon it, and build it as yours. When you have enough traffic on this website, you can then sell it at a much higher price than what it was purchased for.
People have been able to make millions of dollars through website flipping.
Here are some of the best marketplaces you can choose from for your website flipping:
You can build a blog up to a certain level of passive income and then sell the blog for a nice, one-time payment!
10. Sell Private Ads
You don't only have to rely on advertising networks to make money through blogging. Advertisers will come directly to you if you have enough traffic on your blog. For this, you must learn how to increase traffic through your blogs that we have discussed in detail in one of our previous blogs.
Advertisers may contact you themselves, or you can contact them.
The benefit of selling private ads is that you can set your own rates. Links, buttons, and banners are popular choices with private ads. Writing sponsored posts is also another way to make money from blogging.
You can review their products or services in your content.
Another popular option is to write underwritten posts or series. It can be about any topic but is sponsored by an advertiser. The advertiser pays for a 'brought to you by' mention in the blog. The amount of money you make through private ads varies. It depends on you and the budget of the advertiser.
11. Guest Blogging
Guest blogging can also help establish you as an industry expert.
Looking to build a reputation through your blog, guest blogging is the way to go.
Not only that, but it also gets your brand exposure. Find popular sites relevant to you that offer guest blogging services. Once your guest blog post is published, you will notice an increase in your blog traffic and number of visitors.
Moreover, guest blogging also lets Google know who you are.
You can get Google Authorship, which brings more credibility to your name. It will improve your ranking and will bring you more organic traffic.
It is important to choose the best guest blogging websites that you think will help you improve your blog rankings and traffic.
One great example of guest blogging website is Search Engine Land.
It is a guest blogging website that covers topics like digital marketing and advertising. It has a long list of contributed articles from subject matter experts. This helps build the credibility of the guest bloggers and attracts more traffic to their websites.
More traffic means more opportunities to make money.
12. Learn How to Scale
Once you've learned how to write a blog and started make ing money, put it in practice. And as you start earning from one blog, you should think about scaling. Let's say you have a blog earns you 3k a month. You can hire blog writers to build that 3k to 6k and then 9k.
At the same time, you should focus on building another website that earns you another 3k a month.
Don't just stick with one blog when you can make so much money with the addition of more websites. A number of bloggers have built empires of money making websites. And they all started with a single blogging website. Many started from one expertise and have now delved into various types of blogs that make money.
Try to expand your income and generate opportunities by hiring qualified blog writers to take care of your existing blog while you create more websites to give you more revenue.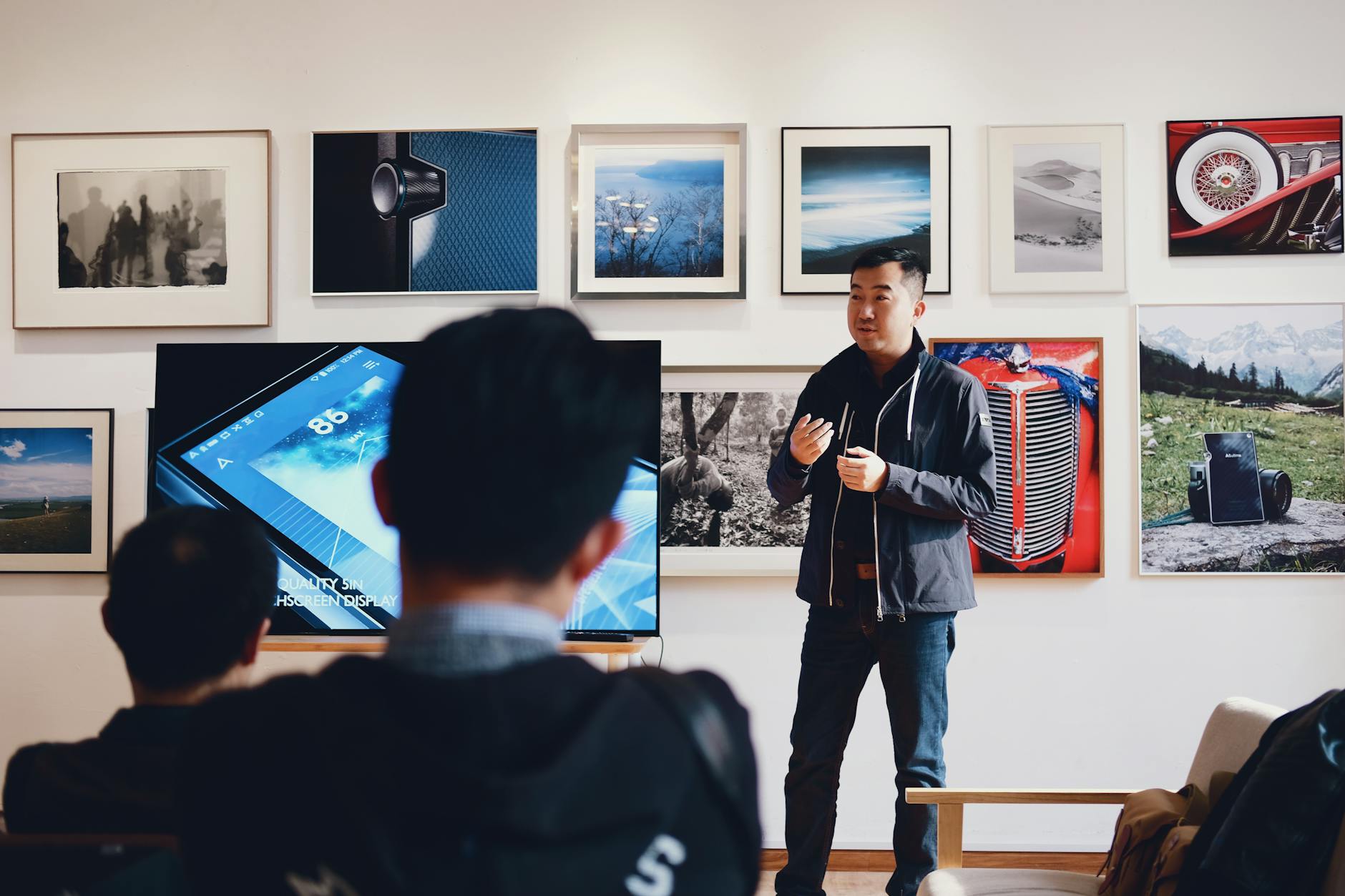 13. Build a Reputation Through Your Blog
Blogging helps build your credibility and reputation in the industry. It can also open up many money-making opportunities for you.
For example, you start a blog in the marketing industry. You create quality content, and people start reading your blogs. Your traffic increases and your blog becomes very popular. People in the marketing industry will now consider you a recognized figure.
Now that you've built your credibility, reputation, and expertise in the marketing industry, people will start approaching you for different opportunities. Some may ask you to co-author a book on marketing with them. Others will want you to speak at a conference. Some of them may also be interested in having you at their organization to train their employees in marketing.
However, this doesn't happen immediately. You will need to spend a lot of time and effort in becoming a credible blogger before people start trusting you.
One fine example is Gary Vaynerchuk.
Vaynerchuk transitioned his father's liquor store into one of the first and the finest online liquor stores. He started a YouTube show in 2006 with the name WineLibraryTV (noticed how he chose a great domain).
He continued to produce an episode of this show each day for 5 years. Today, he hosts the one of top 100 business podcast with new episodes each day. He also recently released his signature sneakers and is growing by leaps and bounds. Read more about Vaynerchuk's story here.
There are many other stories of such bloggers who were able to become rich with blogging. Some examples include Tucker of Tuckermax, Mario of Perez Hilton, and Michael of Techcrunch.
14. Make Videos, Write Books and Offer Premium Products
Another way to make money through blogging is to recreate your content into different forms of media. A lot of influencers are making lots of money through YouTube videos. In addition to writing blogs, you can create videos and add another source of income to your revenue generating stream.
Video blogging is one of the most popular ways of making money these days, and it's not that hard to start. You can review products in your videos or simply talk to your followers.
In addition to videos, you can also write eBooks or books that relate to your field of expertise. Or, simply offer your followers your personal collection of, let's say, t-shirts. This will help you make more money.
15. Follow Related Blogs, Celebrities, and Everything Important
You cannot survive in the blogging industry alone. You must create good relationships with other bloggers out there as well. Contact other bloggers and blogging sites. Follow them and ask if they can promote your blog. Promote their blogs in return, too.
This will help you grow in the blogging community, and more people will start noticing you. It will ultimately increase your traffic and hence your chances of making money.
There are currently 31.2 million bloggers in the U.S. alone, and the number is expected to reach 31.7 million next year. It's tough competition out there. If you want to be a successful blogger and make money through blogging, then you must create high quality, relevant, and consistent content.
In addition to following related blogs, also follow celebrities and influencers on different social media platforms such as Facebook, Twitter, and Instagram.
RT influencers and tweet @ them. Comment on their posts. If they notice you and mention you even just once, you'll get picked up instantly. One recent example is Chris D'elia.
This dude literally made his career because of a simple tweet by Justin Bieber. No one knew much about this comedian until J. Bieber tweeted about him and now he's a star!
However, this can take a lot of time, consistency, and luck! You have to show the celebrities and influencers how committed you are and only if you're lucky, you'll get noticed. And once you do, you will see how quickly you'll rise to fame. But, you also have to work hard to retain the follower base you gain and offer them great content to keep them hooked to your blog.
Hope our steps for writing blogs to make money were of help to you. Truth is: many bloggers struggle to create high-quality content or are not consistent enough to achieve their monetary goals. If you are also one of them, then it is best to hire a blog writing service to help you out. At Content Development Pros, we have a team of professionals who are dedicated to creating high-quality, converting blogs. They can assist you in creating a consistent stream of content that can help you reach your money-making goals.